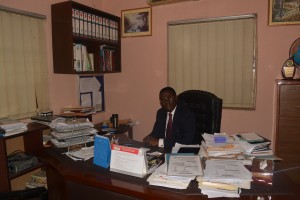 It is with great joy that I welcome you to Lagos Cambridge School, Magodo GRA, Lagos.
Our school, which was opened to academic studies in 2008 continues to grow and set hair-raising benchmark within the community and across the state. It is now noted for its dedication and provision of cutting edge international education for Nigerian students.
The academic successes of our students with the active support of our teachers and parents have put Lagos Cambridge School on a path towards greatness, culminating in our ranking as one of the best sixth form colleges in Nigeria. At Lagos Cambridge School, we strive at all times to provide the best international Cambridge education experience possible. Our experienced and well qualified teachers teach to the best of their ability, guiding our students on a path for the sustainable acquisition of skills necessary for a great and productive future in the university and post-graduation career. We cannot lower the bar as our students must be able to compete effectively with students across the globe. They truly deserve a world class education.
I welcome you to partner with us at Lagos Cambridge School as we continue to navigate the path of educational excellence.
Mr. Fola Akinnawo ESQ, B.Sc, FCA, FBR, Director